We are making an effort to keep your data extra safe.
Two Factor Authentication (2FA) in 2023 is essential to web security.
Enabling this feature immediately lessens the risks associated with compromised passwords. We are making every effort to keep your information safe, and ours too.
Starting in January 2023, 2FA will be a requirement on all of our servers and logins to our support systems. We understand the frustration 2FA may cause as an added step to access your account, however it is extremely important.
Please follow these steps to set up your 2FA:
1

2

Answer the security question

3

4

Under Two-Factor Authentication click the button that says "Click here to enable"

5

Time Based Tokens should automatically be selected. Click "Get Started"

6

7

Open the app on your mobile phone, and scan the QR code. You will be given a 6 digit code on your app. Enter this code to enable the authentication. OR enter the code manually if you have trouble with scanning.

8

A backup code will be provided. Either take a phone of this code or write it down somewhere safe in case needed in the future.

9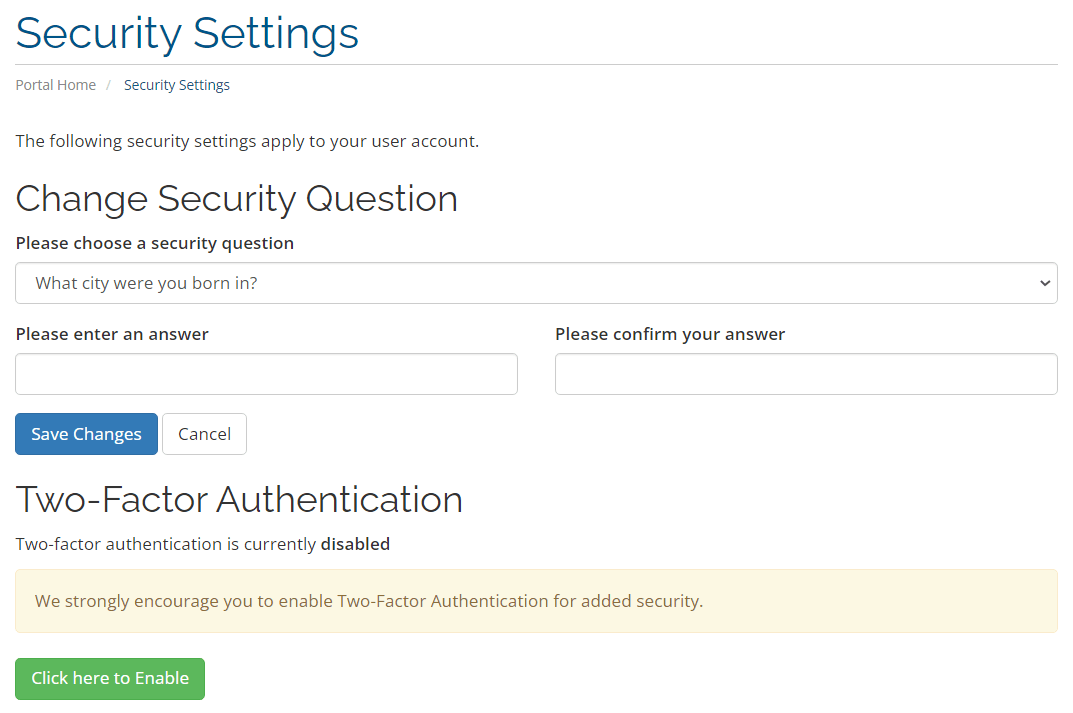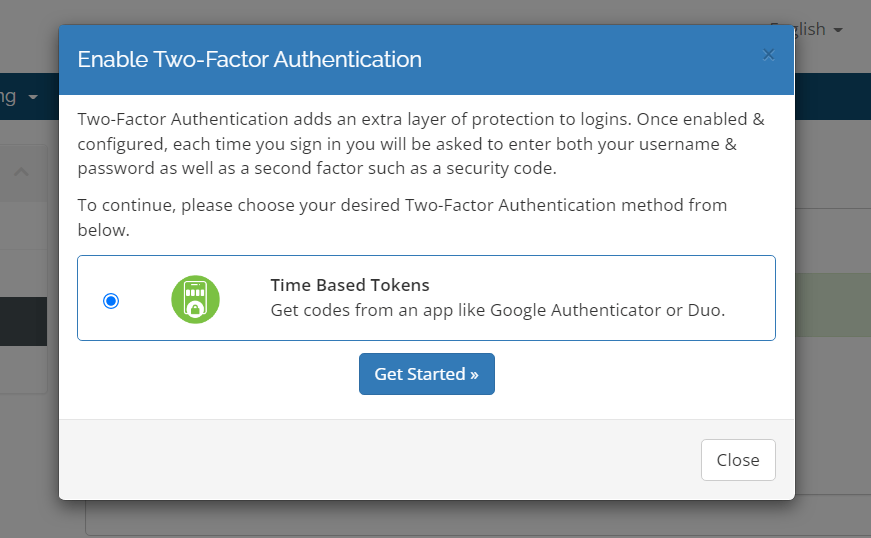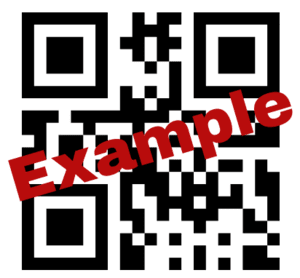 If you have trouble setting up your 2FA please let us know. We would be happy to walk you through the process. Don't worry, it's quick.