There are so many components to understanding the complex process of SEO- Search Engine Optimization- so we are here to help break down the basics.
Search Engine Optimization is an ongoing process in which you optimize the results of a web search so your website will be more visible on an organic (non paid) search.
This is important for any business because you want your website to be shown to potential customers who are searching for the product or service that you are offering.
For example if someone googles "the best…" you would want your website to be on the first page for the product or service that your business is providing.
What determines the ranking of websites for searches?
Google, the most used search engine in the world, has a complex algorithm that determines which websites show up on search results and in which order. These factors can be broken down into on-page and off-page factors. Simply put, on-page factors determine which search results you rank for and off-page factors help determine how high it is you are ranked for that search.
On-Page Factors
On-page factors are everything directly related to your site that you have control over and are able to change. Here are some main on-page or on-site factors:
Title tags- Title tags specify the title of a web page in a short description of the page's content. The title tags are the clickable headline that shows up on search engine results pages. Title tags are important because they helping Google understand what your page is and it's the first thing people see when clicking on your website.
Link checking- It's important to not have any broken links on your site in an effort to have a user-friendly website. Google bots will not index your site to be ranked if it detects broken links and therefore it will negatively effect your SEO.
Page Speed Analysis- Page speed (the time it takes to display the full content of a page) is an important aspect within Google's algorithm to rank pages. It is also important for users to be able to see your content in a timely matter otherwise your pages will have higher bounce rates and lower time spent on the page.
Image Optimization-Reducing the file size of an image while still keeping its quality is an important aspect to image optimization. There are also other aspects involving HTML coding such as creating proper image titles and alternative attributes.
H1/H2 optimization- H1 tags are written in a website's code to create headings on a web page. Headings are important to your page because it provides structure and readability. These tags are some of the most important ranking factors in SEO.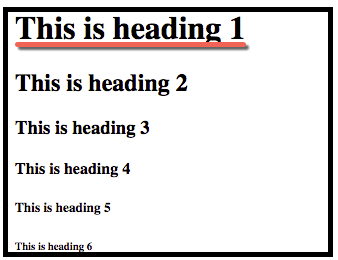 Benefits: By creating a user-friendly website with the proper HTML coding for Google to index, your website will have a better chance of being displayed on search engine results pages and will provide an overall better user experience for potential customers.
Off-Page Factors
Links- Natural links: Links given without any action from the owner of the website. Ex: A fashion blogger adding a link to their favorite clothing brands in their blog post.
Social- A high-quality website that is user-friendly will most likely receive more social media recognition. So while you can't control the social media actions of others, you can create social media accounts and make them easily accessible for users to visit from your website. This is an easy way to connect social media users to your website and vice versa for more traffic to your content.
Benefits: By building off-page SEO you will see an increase in ranking which will ultimately lead to higher exposure because your page will be higher up on the search results  pages.