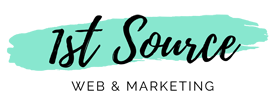 Stay Relevant Plans
Let us captivate your audience with fresh, engaging, and consistent monthly postings to your website, while you focus on seamlessly running and growing your business.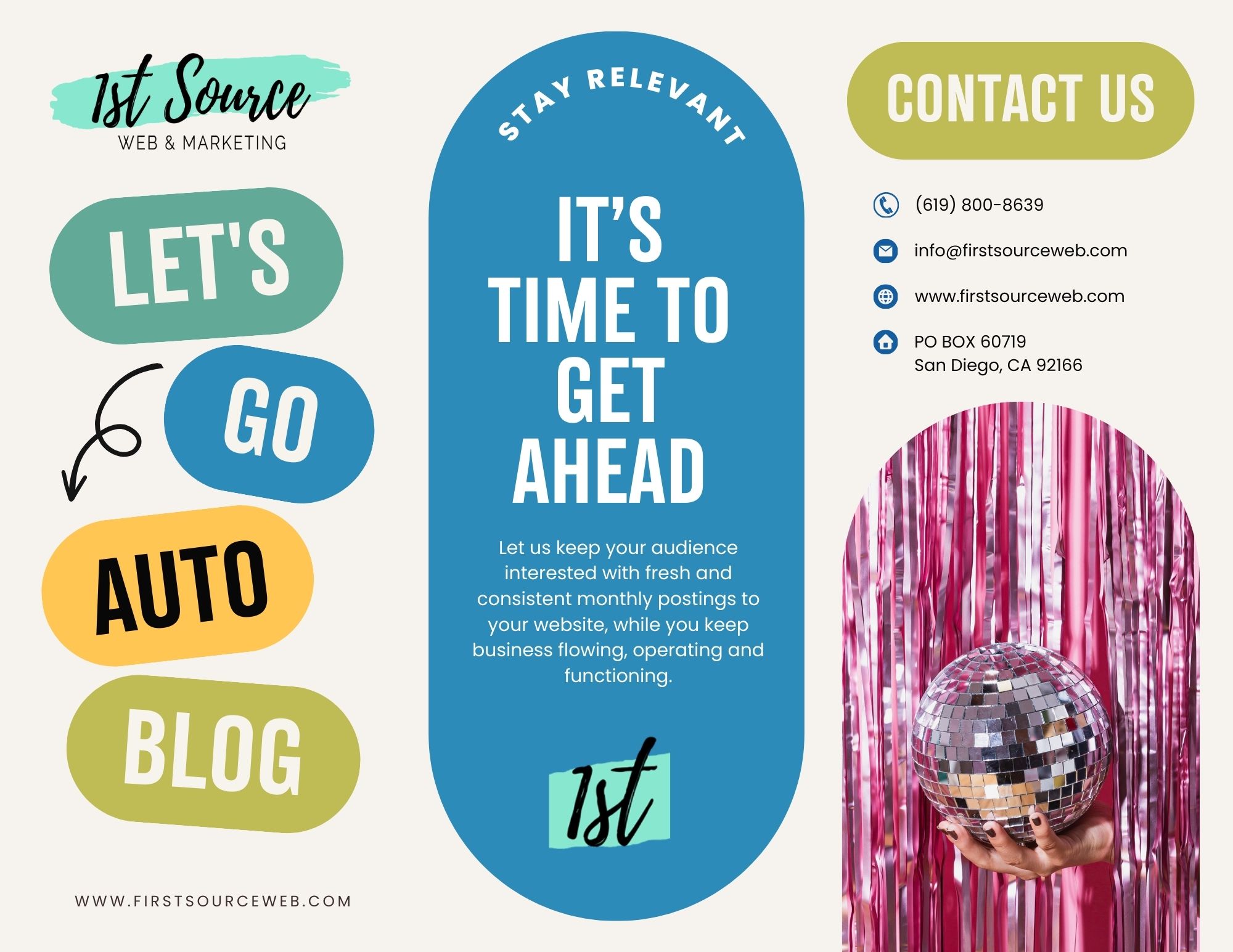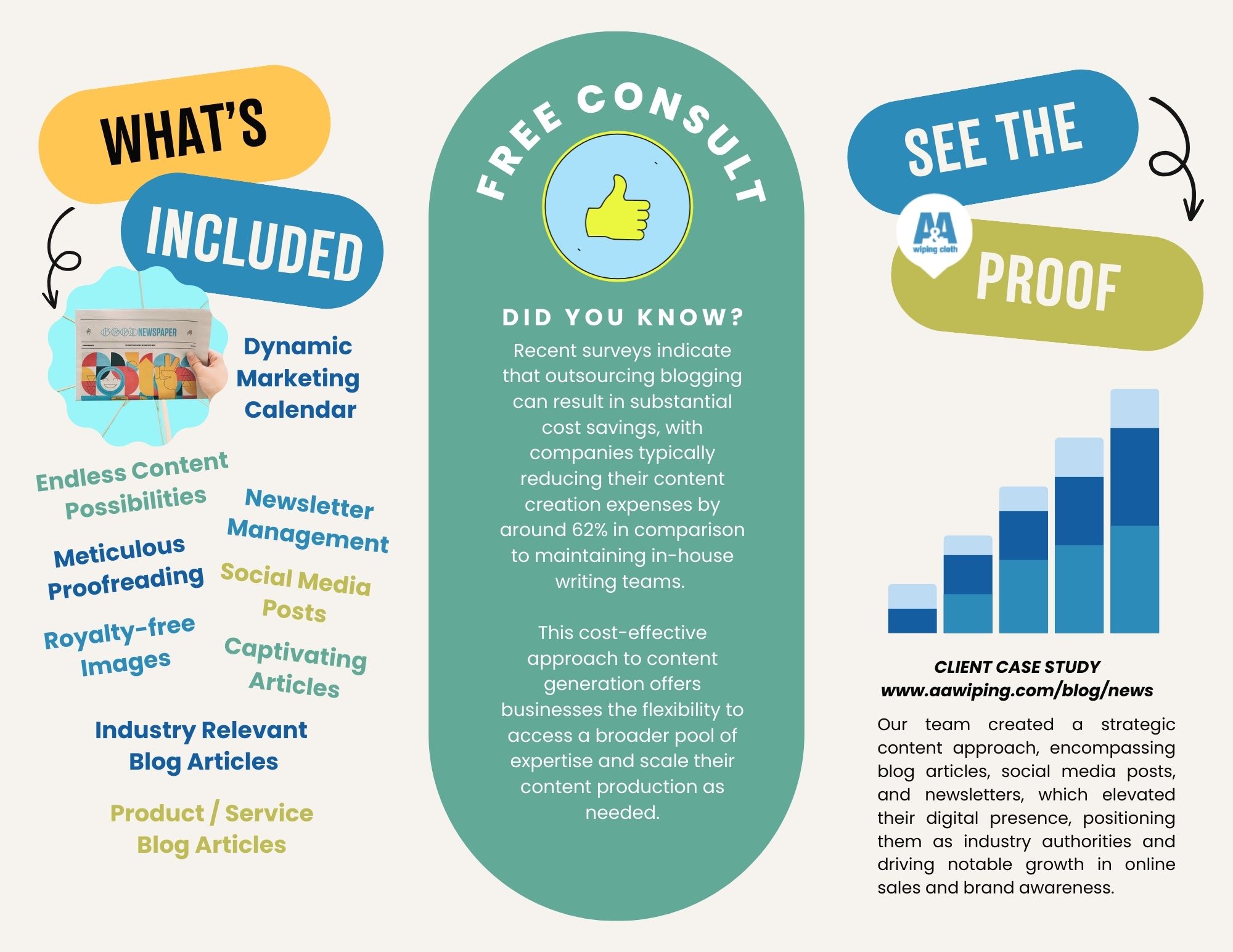 A Complimentary Consultation: Because Who Doesn't Love Free Stuff?
Picture this: a delightful chat about your business and goals that won't cost you a dime! Yep, you heard that right – we're offering a free consultation to get the ball rolling. It's like finding a hidden treasure chest, but instead of gold coins, you'll discover insights and ideas to take your business to the next level. We'll dive into the nitty-gritty details, like article categories, lengths, timelines, and more. So, let's sit back, relax, and have a good laugh while we discuss your content needs.
During our tête-à-tête, we'll tap into your business's hopes and dreams (figuratively, of course) to craft a plan that's tailor-made for you. We want to get to know the real you – your quirks, your style, and the vibe you want to give off. It's like finding the perfect match on a blind date, only this time, it's your content and business goals finding true love.
Now, we don't claim to have a crystal ball or magical powers, but we do have an awesome team of experts who've seen it all. With our wealth of experience, we'll share insights and recommendations that'll make your head spin (in a good way). Trust us, we're like the content wizards who turn words into marketing magic.
So, why settle for mediocre when you can have extraordinary?
Let's schedule your complimentary consultation and embark on a journey that's equal parts fun and fruitful. We'll help you create content that grabs attention, tickles funny bones, and keeps your customers coming back for more. Don't miss out on this fantastic opportunity – it's free, it's fabulous, and it's waiting for you. Reach out today and let's make some content magic happen!